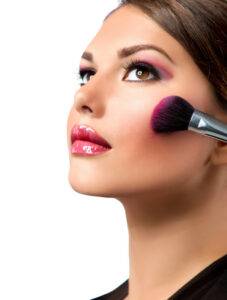 Make-up Application , Bridal Trial Event , Bridal Event Day
Make-Up Applications/Eyelash Applications/Eyelash Perming & Tinting
Indulge yourself! We offer a full line of the finest make-up products available. As you ascend the stairs to the second level you will find a beautiful make-up application area dedicated to Jane Iredale Mineral Cosmetics.
Make-up Application for Everyday  from $60.00
Formal/Bridal Trial Event  from $75.00
Formal/Bridal Event Day  from $75.00
Make-up Lesson  from $75.00
Eye Make-up Application  from $35.00
Eyelash Application
Strip Lashes  from $25.00
Cluster Lashes  from $35.00
Eyelash Perm/Tint  from $100.00
Tax not included in above pricing….
and don't forget…
A Sam Wanna Gift Certificate is a wonderful and thoughtful gift for all of those special people in your life. A gift you can give over and over for special occasions, birthdays, weddings or just to say thank you! Gift certificates are available for any service or amount.