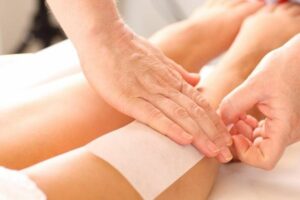 Hair should be at least 1/4" long to receive the best results. Please advise your technician if you are currently or have used any of the following in the past 3 months… Retin A, Accutane, Photo Sensitizing Medications, Laser Peels and/or Plastic Surgery. In most cases for women, waxing cannot be performed when you are on your monthly cycle.
Lip    from $20
Chin    from $20
Eyebrow Arch    from $25
Sides of Face   from $25
Underarms    from $35
Half arms    from $45
Full arms    from $55
Bikini Wax   from $55
Half leg    from $55
Full leg    from $105
Chest     from $65
Back     from $65
Brazilian from $85
Tax not included in above pricing…….
and don't forget…
A Sam Wanna Gift Certificate is a wonderful and thoughtful gift for all of those special people in your life. A gift you can give over and over for special occassions, birthdays, weddings or just to say thank you! Gift certifcates are available for any service or amount.